Washington Courts Continuing Education Bundle
SKU#: WA Courts CE Bundle
From $25.00 Regular Price $50.00
To $115.00 Regular Price $230.00
Create your own Washington State Court Interpreter Program Continuing Education bundle with our approved courses!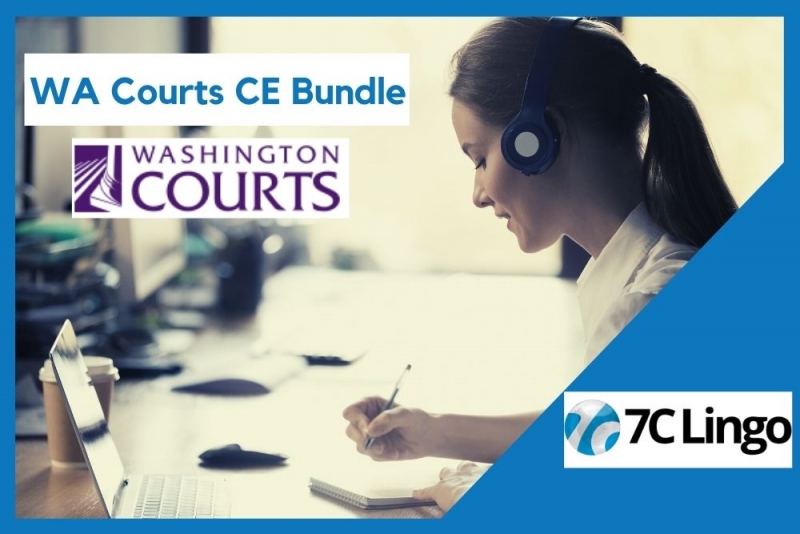 We've made it easy to meet your Washington Courts continuing education requirements. Select your courses then the "Add to Cart" button above to create your personalized bundle.
All course content is presented in English, with multiple opportunities to practice all your working languages.  That makes the program perfect for interpreters who speak or sign ANY language.
Course access period: Varies by individual course. Please select each course title below to view course access period.
Once purchased, course access for self-paced courses cannot be paused.  If you need more time to complete your course, 90 day extensions are available so you are able to complete your training! Your progress in the course will not be lost and you will be able to continue where you left off. Please contact the 7C staff at 7c@7clingo.com for an updated cost to extend access to your course. 
Courses from The Community Interpreter®Online (TCIO) Series:
We found other products you might like!